Boost Followers Using Rewards Fuel's Social Media Contest Platform
Congrats to our friends at EnterTalk Radio, Mission Engineering and Pitbull Audio for running a fantastic contest! The team gained over 9000 new leads on various marketing channels with their contest. 👌😁🎯

RESULTS:
Instagram followers: 2184
Newsletter subscribers: 2264
YouTube subscribers: 2024
Facebook likes: 2878
How they did it:
(TIP: Want to run a contest on-site at an event as well as on your website? Easily add offline entries to your online contest )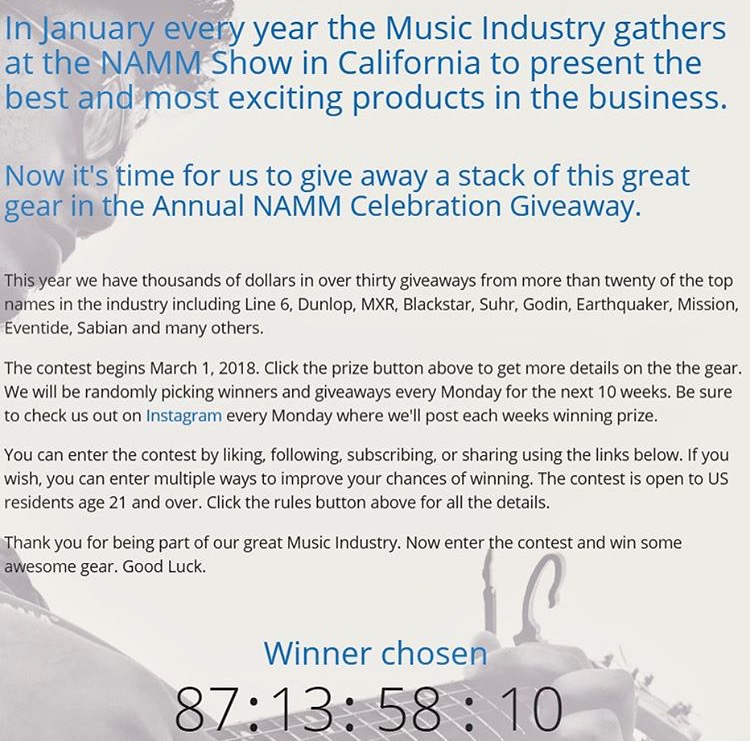 The team now have in-depth statistics of their contestants so they can better re-target with future marketing campaigns and contests. Statistics are included in the Promoter and Promoter Pro packages and include:
Plus at any time during a contest there is the option to print, or email professional PDF reports of the statistics.
We spoke to James from Mission Engineering about their marketing strategy:
   "Our market strategy for this contest was to partner with other organizations to expand our reach. Companies could take part in the contest as a major sponsor, or just contribute something to the Giveaway. This allowed us both to increase the value of the prize and reach many more people, as the other contributors promoted the contest to their own followers and mailing lists.

The Rewards Fuel reporting feature was very important for this, as it allowed us to send out regular updates to contributors to track the progress of the contest and encourage them to continue promoting it. At the conclusion of the contest we used the statistics and reporting feature to send out a pdf of the results to all the stakeholders so they were able to see tangible results in return for their contributions."
Paul from EnterTalk Radio wrote more about his experience using Rewards Fuel on our WordPress plugin page.
Read more —> HERE. 
Questions,  comments or suggestions about our social media contest platform?  Shoot us an email at [email protected] or get started on a contest today by signing up–> here or downloading our plugin–> here.
This content was originally published here.