Crowdfire: The only social media manager you'll ever need
Social Media Management, Simplified
Crowdfire helps you discover and schedule content, and manage all your social accounts from one place.
Your super-smart marketing sidekick that will help you grow online everyday.
Available on        
Available on      
Optimize your Twitter account
Follow the right people, unfollow inactive accounts, engage with your fans and followers and keep an eye out on your competitors' followers
Discover relevant content based on your topics of interest
Automatically discover articles and images your audience will love, so you can share them to all your social profiles and keep your timelines buzzing!
Publish content from your own blogs and sites
Keep an eye out for updates from your website, blog or online shops and create quick, beautiful posts for every update to easily share on all your social profiles!
Pre-schedule all of your content
Schedule all your posts in advance and publish them automatically at the best times or at times chosen by you, saving you tons of time and effort!
Get tailored posts for every social network
Automagically customize your posts for all your social profiles, taking away the headache of crafting separate posts for each individual social network!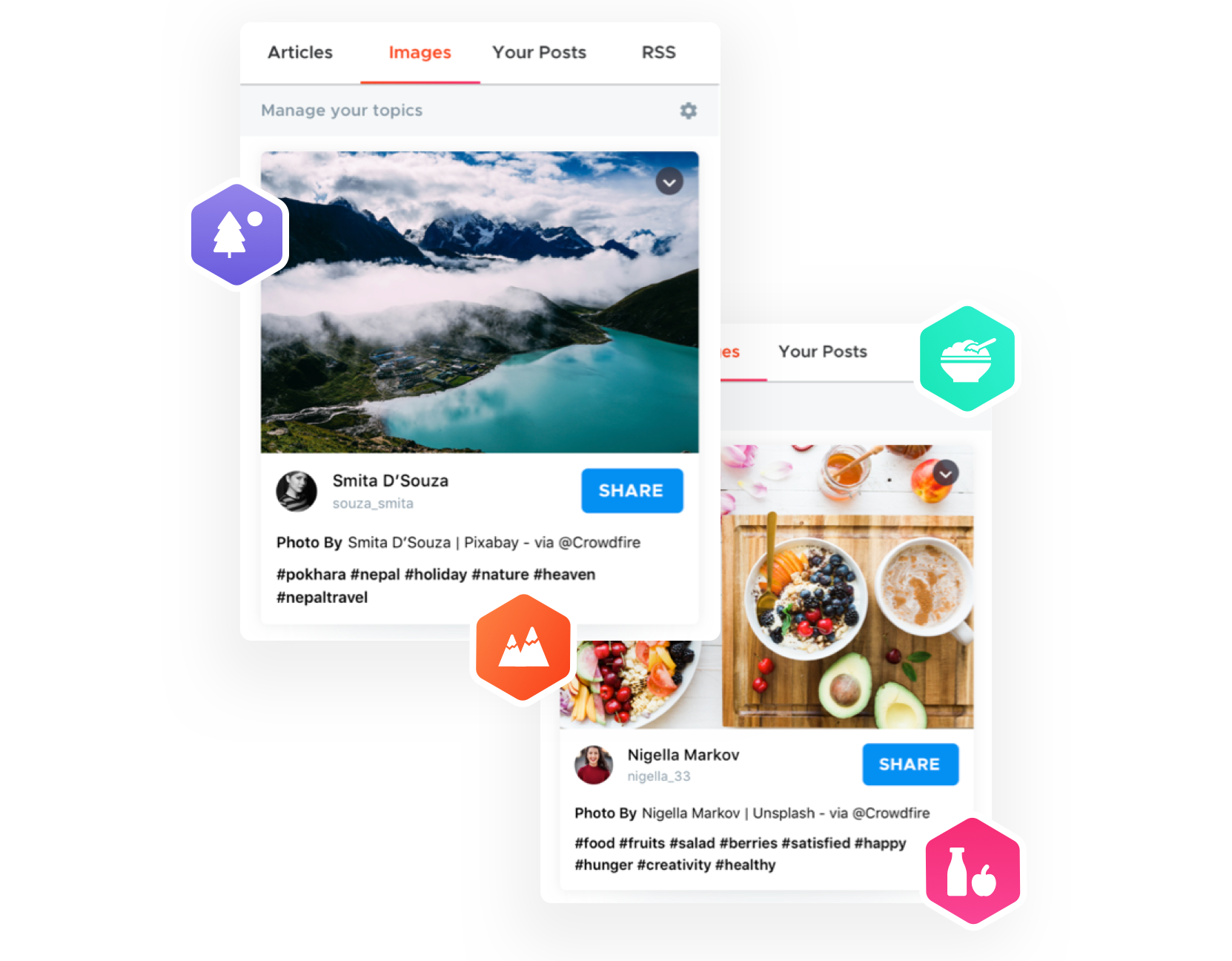 Get images based on your favourite topics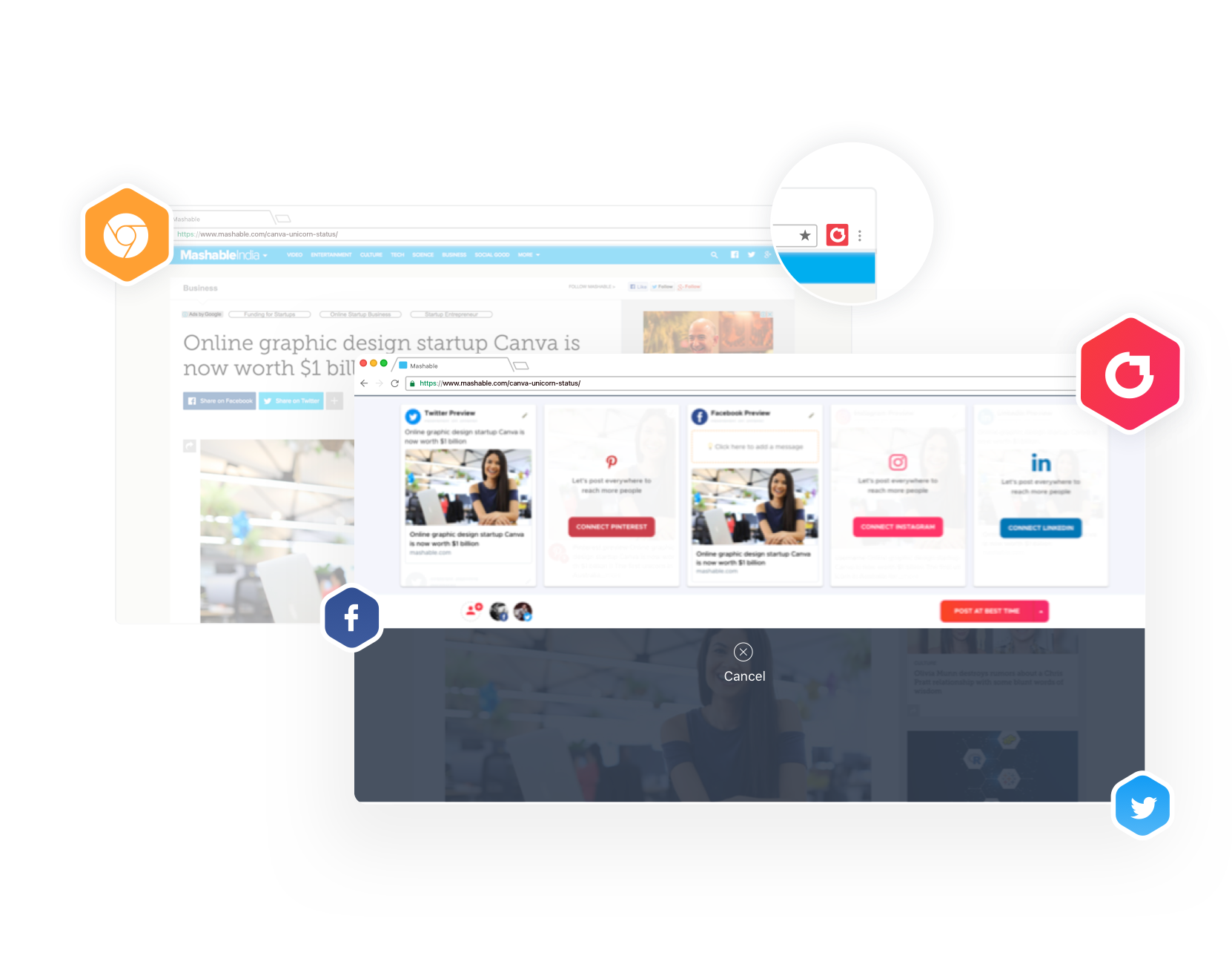 Use the Chrome extension to share articles you like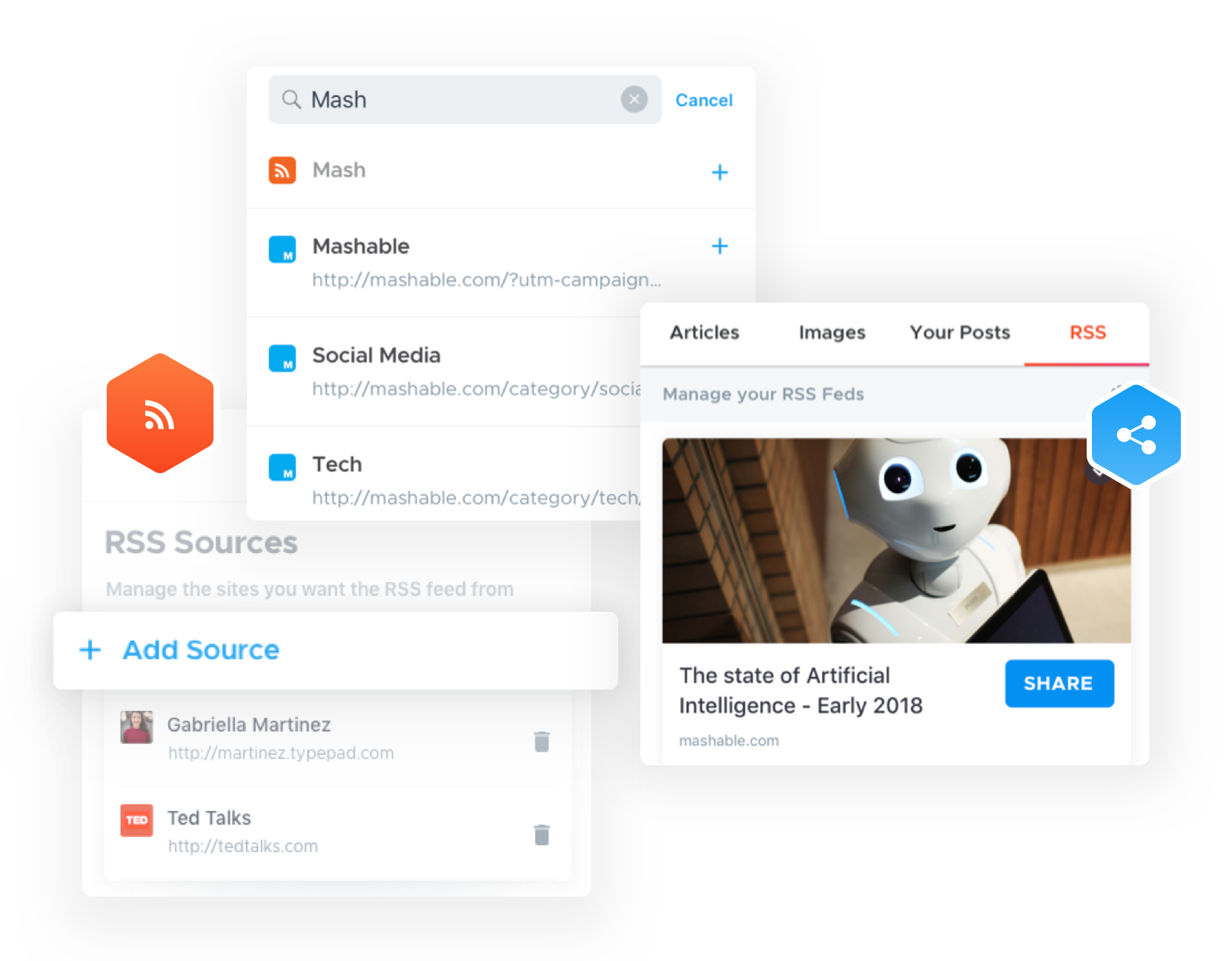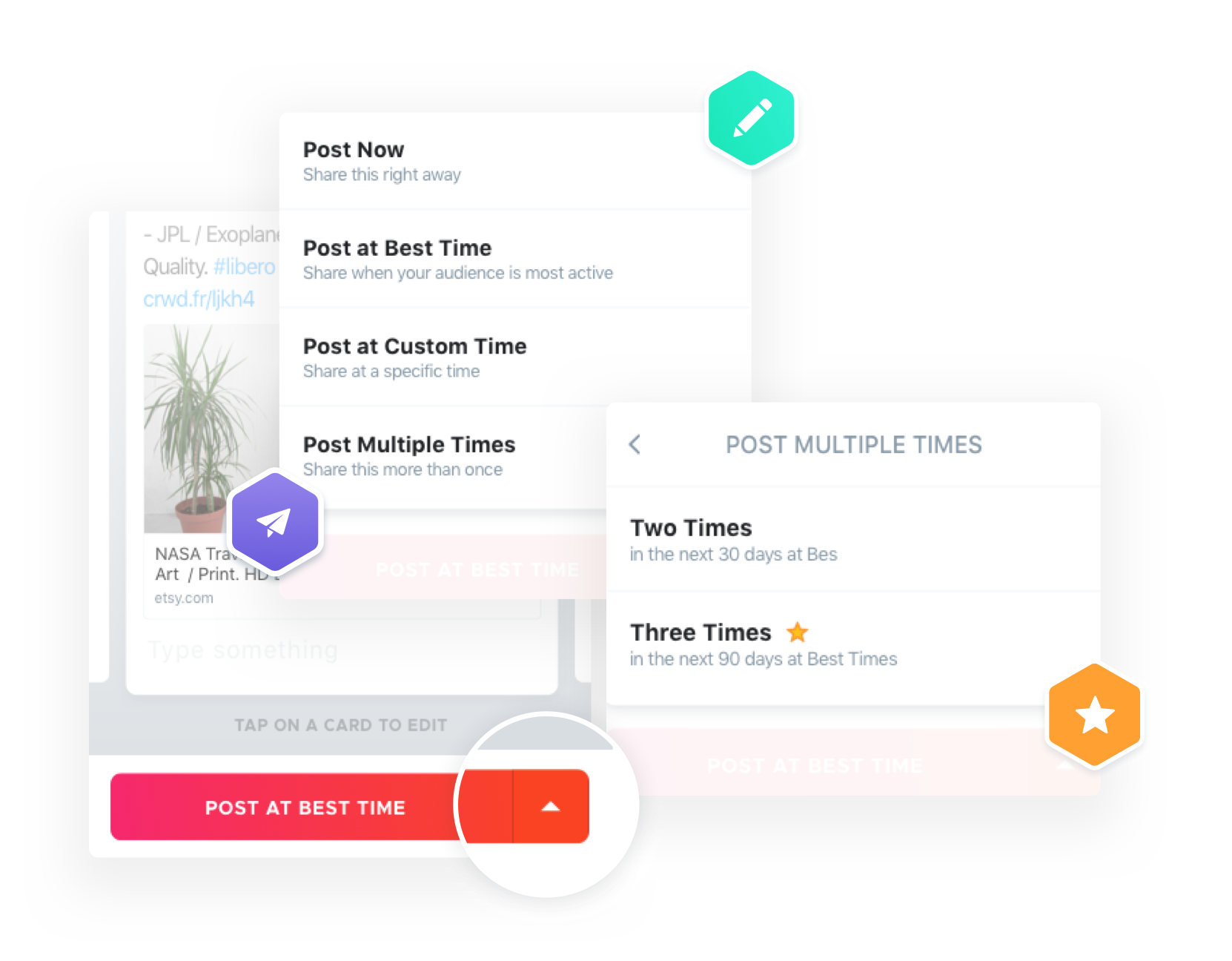 Schedule post to go out multiple times
19M+ Users
from all over the world use Crowdfire!💥
I was able to sell 100 copies of one ebook on the first night… which created a snowball effect leading to even more sales."

Within months of kickstarting our marketing with Crowdfire, we (saw) a 300% growth in visitors to our website and a 200% increase in ad revenue. It gives immense earning potential by sharing your content with your target audience…all it takes is five minutes everyday!"
Crowdfire helped me get more listeners for my music by driving traffic to my Youtube channel. Within 6 months of kickstarting my marketing efforts, I reached nearly 20,000 new people."

I'm no longer spending a large amount of money on ads that may or may not work. I'm logging into Crowdfire and finding customers who are already interested in what I'm selling. These customers are liking, commenting, engaging, visiting my site, and buying! A 100% increase in sales!"
Crowdfire has really helped me share my work with the right crowd. It gives you the perfect overview of everything you need to know and makes the whole process so much faster and easier for you."

Crowdfire has helped me reach the right demographics and even land gigs! My events are selling a lot quicker thanks to a growth in website traffic."

This content was originally published here.