Her Social Network Bullies Told Her to Eliminate Herself. At Simply 12 Years Of Ages, She Did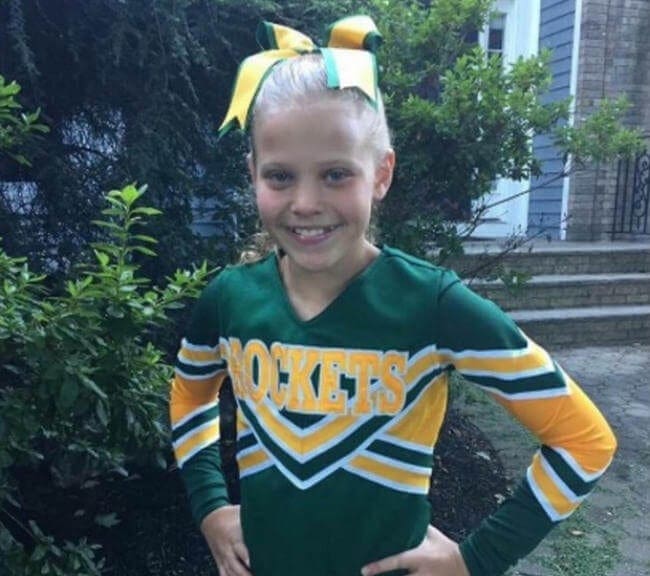 Photo: Grossman household Twelve-year-old Mallory Grossman passed away last June by her own hand.And yet, her death had so many more actual causes.Bullying. The neglect of a school district to deal with
the problem. Parents of the bullies who declined to take their kids'habits seriously.And chief among them all, the truth that several eleven and twelve-year-old children were in the ownership of smartphones and social networks accounts. Yes, you read that. I put it in bold and big font due to the fact that I am steaming mad about it.Mallory was from New Jersey, and the local online paper,
NJ.com, had this to say about the occasions that stimulated Mallory towards suicide, starting in fall 2016: In early October, and throughout the next nine months, numerous ladies at Copeland Middle School beganto bully Mallory, her mother Dianne Grossman states. They sent the sixth-grader "imply texts"and posts on Instagram and Snapchat. They provided her "dirty appearances, "embarrassed her and omitted her activities at school. The many messages sent out to Mallory" were repellent"and called her"a loser," said that she had no pals and even suggested,"Why do not you kill yourself, "according to the Grossmans' attorney Bruce Nagel.I do not like yard pool. The hours of enjoyable, in my opinion, aren't worth the risk. If I don't have a pool, no one can drown in it. If I don't have a swimming pool, my kid can't fall in and drown, and neither can yours. They can't HURT anybody by pushing them in either.Similarly,
if my kid doesn't have an Instagram, she can't be bullied on Instagram. Or Snapchat, Facebook, or any of the bazillion apps kids utilize to rip each other to shreds every day since they aren't grow enough to use them responsibly and since having the ability to deride someone over a smartphone is 10,000 times easier than stating it to someone's face. You don't have to work up the courage to call somebody a loser face to face, you can just do it on the ironically-named"social"media, hiding behind a screen. And BONUS OFFER!! All your buddies can laugh, like, and remark from behind their screens, magnifying the target's embarrassment a hundred-fold. : if my kid doesn't have social media accounts, she can't bully and torture other individuals through social media. She can't drown or drown another person in that pool.Mallory's parents are
taking legal action against her school district. They state the district didn't do enough to stop it, regardless of repeated conferences with and demands from her parents. Mallory's mother says she spoke with among the bullies'moms the DAY BEFORE Mallory took her own life. "I can with confidence state I spoke to among the parents the night before Mallory– before this. And I can inform you that the mom dismissed it, stated it was just a big joke, which I actually should not stress over it,"Dianne Grossman< a href=https://www.nbcnews.com/news/us-news/new-jersey-family-sue-school-district-after-12-year-old-n788506 target=_ blank rel=" noopener noreferrer "> informed NBC News. That moms and dad didn't take it seriously, but this is SERIOUS. I think by taking legal action against theschool district, the
Grossmans are maybe barking up the incorrect tree (though let me EASILY confess I am in NO location to judge), just because the state of New Jersey already has pretty stringent anti-bullying laws, which did nothing to help Mallory.What would have helped is if moms and dads hadn't provided all their kids smart devices and social media accounts at much too young an age.
If I were the Grossman's, I 'd be releasing a substantial project to convince parents to hold off on that for as long as possible.If your kid needs a phone, get your child an old-school mobile phone– "burner"phone if you will– with no cam and no web. BAM! Secured from predators, pornography, and social media bullying in one fell swoop. If they can get text on said phone, CHECK THEM EVERY DAY. If somebody sends bullying texts, get a brand-new burner phone with a brand-new number. Ooh! Or better yet, tell your child the phone is for texting with moms and dads and brother or sisters or a few pre-approved good friends just. Get a home phone, and only let them offer that number to new "pals. "It's a LOT harder to work up the nerve to inform somebody to eliminate themselves when you need to call the house phone and you don't know who is gon na pick up. Just sayin'. And yes, I understand kids can get social media account on other devices.
Have an iPad or tablet in the house? Check it like an EMPLOYER. Every night. It's your job now. It might save your child's life, or, if your kid is the bully, another child's life.If youbelieve I'm overemphasizing the risks, here's another quote from the NJ.com post(my commentary will remain in BOLD.)"Suicide is the 2nd leading cause of death for kids in between the ages of 10 and 14, according to the Centers for IllnessControl and Prevention.Nationwide, the suicide rate increased from 0.9 to 2.1 per 100,000 middle schoolers from 2007 to 2014."Thinkwhat else rose throughout those years? Smart device and social media use amongst kids ages 10-14! That stuff barelyexisted in 2007. The very first iPhone was released June 29. 2007. "In addition, bullying has a"clear relationship"with self-destructive ideation and habits amongst kids, according to an evaluation of 31 studies conducted by the American Academy of Pediatrics."Bullying has been a thing for centuries, but online bullying or cyberbullying did not exist prior to the late 1990s and social media bullying did not exist till after 2007, since social networks did not exist before then. And considering that then, the suicide rate among middle schoolers has more than doubled? NOT A COINCIDENCE.Mallory Grossman was not the typical target of bullying that all of us may think about. She was a skilled gymnast, a blonde cheerleader, a clever kid who had several friends and got great grades. She wasn't a geek, a castaway, obese, bad, a sluggish learner, stinky, or anything a child might have been teased for when I was a kid.Mallory had it all. Including social media accounts and a vicious peer group with social media accounts.Parents. 1)Teach your children EMPATHY AND
COMPASSION. If they bully someone, penalize them significantly. 2)Do not provide your middle schoolers social networks accounts. If these two things would have occurred amongst the kids associated with this, Mallory would still be alive. Please, moms and papas, let's do much better for our own kids.
This content was originally published here.