Joe Biden announces social media campaign #AsYouAre to promote LGBTQ acceptance
Former Vice President Joe Biden has joined forces with singer Cyndi Lauper and former NFL player Wade Davis to launch the #AsYouAre campaign — a movement to spread acceptance of the LGBTQ community.
"We'll use our resources to highlight the harms of family rejection, and to lift up research, best practices, and personal stories to show the importance of family acceptance," Biden said in the campaign's promotional video.
From officiating a same-sex marriage to telling the audience at the annual Democratic National Committee's annual LGBTQ gala to hold President Donald Trump accountable "for his pledge to be your friend," Biden has been a long-standing supporter of LGBTQ community.
Biden touched on the progress made for advanced equality of LGBTQ members such as the nationwide legalization of same-sex marriage and the repeal of "Don't Ask, Don't Tell," a policy ban on gay and lesbian service members.
"While we must continue working to pass laws and implement policies that protect LGBTQ youth across the spectrum of their lives, laws and policies are not enough," Emily Hecht-McGowan, director for LGBTQ Equality at the Biden Foundation, said in a statement. "We must also change the culture. We know that personal stories are the single best tool we have to change hearts and minds to move us towards a culture of acceptance — not rejection."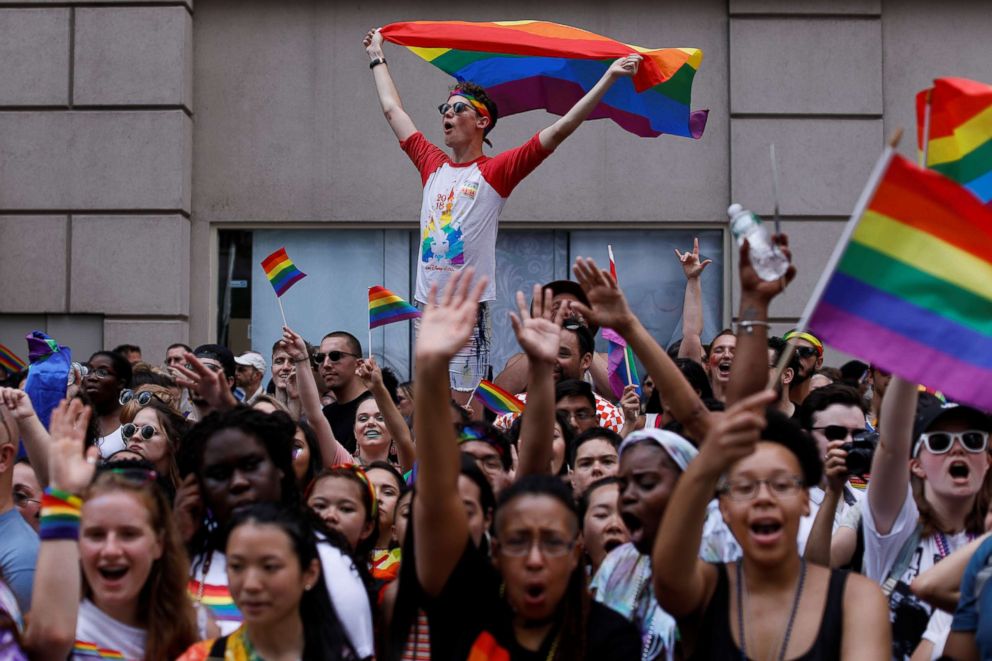 Amit Paley, the CEO and executive director of the Trevor Project, a national organization that provides crisis intervention and suicide prevention services to LGBTQ youth, told ABC News that lesbian, gay, and bisexual youth from highly rejecting families are eight times more likely to attempt suicide than youth from accepting families.
"Family acceptance is a cornerstone of feelings of safety and affirmation for LGBTQ youth," Paley said. "Every day The Trevor Project hears from young people across the country who feel hopeless, unsafe, or unloved at home. We applaud 'As You Are' for taking much-needed steps to show exactly how family acceptance can have a positive impact on the lives of LGBTQ youth."
— Wade Davis II (@Wade_Davis28) August 7, 2018
To tackle this issue, the Biden Foundation is asking for anyone to share their story of acceptance or rejection surrounding the LGBTQ community.
"Over the coming weeks, through the #AsYouAre campaign, the Biden Foundation will begin sharing the stories we collect to educate the general public about the reality that many LGBTQ young people face," Hecht-McGowan said. "We will highlight both the harms that come from being rejected and also the beauty that can come from being affirmed and supported. Our goal is to move us towards a world where no young person is rejected by their family or their community simply because of who they are or who they love."
Individuals in the video say submissions are welcomed from all backgrounds because stories have "incredible power" and will move people towards a "culture of acceptance, not rejection."
"By sharing your stories," Biden said. "Your stories! We can work together to change the culture and ensure a bright future for the LGBTQ young people of America."
This content was originally published here.