No amount of criticism will stop us from managing social networks– Nigerian Govt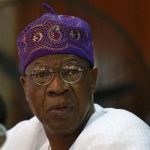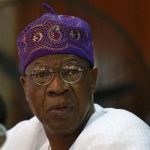 The Nigerian federal government has maintained its position on the policy
of social media, stating that it would not pull back on the proposition. Minister of Information and Culture, Lai Mohammed, stated no quantity of criticism could discourage the government from going on with its scheduled sanitization of the media.
Mohammed, who spoke in Abuja on Thursday during a conference with the online publishers, said it was the best thing to do as Nigeria was not alone on the step.
He, nevertheless, stated that the federal government was yet to come up with the techniques for the sanitization, saying it was not going to be a unilateral procedure.
He stated: "In current days, as you must be mindful, the campaign has actually assumed an increased measurement, particularly after we announced, on Oct. 29th 2019, our strategy to sanitise the social media.
"Let me say, straight on, that the extreme argument– and the dispute has undoubtedly been intense– that has actually been generated by our statement, is a welcome development. This is since the announcement has actually pressed the issue of the social networks to the front burner. We can just take advantage of such dispute.
"We have actually been keeping an eye on the debate. Some analysts and commentators have supported our strategy while others have actually opposed it.
READ ALSO: Desperation? El-Rufai kneels, begs Kogi citizens to forgive Bello
"An intriguing part of the argument has actually been that even those who oppose the regulation have acknowledged the dangers inherent in the careless usage of the social media, specifically by anarchists and non-patriots.
"We thank everyone who has actually spoken out, and we hope the debate will continue."
The minister also eased fears of muzzling the media and stifling complimentary speech. He stated such fear were absolutely unfounded, added that the government has no plan to muzzle the media.
He said: "In the first instance, we have actually not informed anybody how we prepare to go about the guideline. This is due to the fact that this will not be a unilateral process. It will involve all stakeholders coming together to chart the course forward. Let me announce here that we have simply kick-started the process."
"Once again, the fear of suppressing free speech or muzzling the media is totally unproven. We have no such strategy. As we speak, people are on the social networks criticising the Administration.
"We have no issue with that because it is part of democracy. People are utilizing the traditional media to criticise the Administration."
"Finally, and for the avoidance of doubt, while we invite a robust debate on this concern, the criticisms in particular quarters will not stop us from proceeding with our efforts to sterilize the social networks area.
The post No amount of criticism will stop us from managing social networks– Nigerian Govt appeared initially on Most current Nigeria News|Top Stories from Ripples Nigeria.
This content was originally published here.