Social Media for Business Checklist | Social Media Sun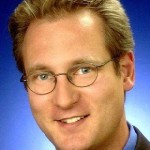 So is social media a fad?  A few years ago there was a "gold rush" to establish a presence on the web.  Every business just had to make their claim on the internet real estate by setting up a website.
Just build it and they will come.  Nothing could have been further from the truth.  Today the "gold rush" is claiming a presence in social media. Facebook page? Check! Twitter account? Check! Healthy following of engaged consumers who are loyal to your brand? Eh, not so much!
Don't get me wrong, your business needs a website and needs a presence on social media.  So how do you get the most out of social media?  Here are a few key tips to successfully using social media for your business.
Know Your Strategy
You wouldn't produce a television commercial for your business if you didn't have a plan.  Why do you think you can jump into social media without one?
Have a plan
Hopefully you didn't open your business without a business plan and surely you have a marketing plan.  Social media is just another aspect of your marketing plan.
Content is King
I don't care if you are the coolest thing since sliced bread, you're not that interesting.  Make sure to provide content from other sources that complement your strategy.
Engage and Interact
The first word in social media is social.  No one likes to talk to the blow hard at a party that capitalizes the entire conversation.  A wise social media expert told me once, "Don't do anything online that you wouldn't do offline."  That is sage advice.
Social media is just another tool for communicating, connecting, and growing your brand.  Break the rules previously covered at your own risk. Make your own checklist and work to mark everything off. After you've gotten to where you wanted to be in six months, measure your success, interpret the results and make another list. The best thing about social media is just how scalable it is. You'll never reach a plateau if you have mapped out your goals because all you have to do is create a new checklist.
Dana J. Lange
is a marketing consultant and an expert in using social media for business. Dana has extensive experience in real estate and investing, currently acting as Executive Director of the Investor Alliance Asset Management Group. Additionally, Dana provides social media consulting for various business clients.
Latest posts by Dana Lange (see all)